Horse Lover Christmas Tree Skirt Save $20.00
This eight panel design details all the crisp winter feel of the season and brings the horses front and center in your home decorating this season. The designs mirror those of the Christmas stockings, also offered here at TheHorseStudio.com. The dappled gray, the mare and foal, the galloping horses and the horse reflections. It has the soft fleecy feel around the edge mimicking snow, and is 44.5 inches in diameter. Velcro opens to allow for easy placement around the foot of the tree............. (click on image for full details)
$

29.95
$49.95
You Save $20.00
in stock
SKU

1410117
This eight panel design details all the crisp winter feel of the season and brings the horses front and center in your home decorating this season.
The designs mirror those of the Christmas stockings, also offered here at TheHorseStudio.com. The dappled gray, the mare and foal, the galloping horses and the horse reflections.
It has the soft fleecy feel around the edge mimicking snow, and is 44.5 inches in diameter. Velcro opens to allow for easy placement around the foot of the tree.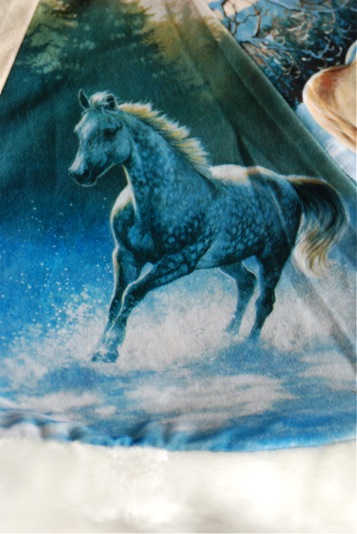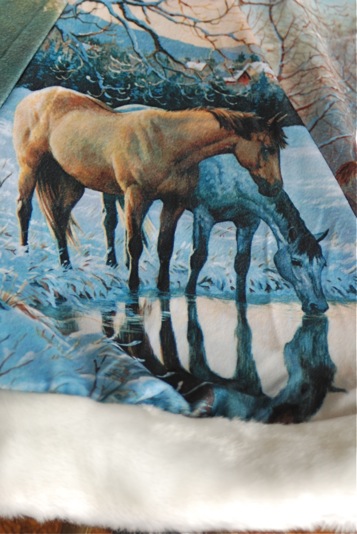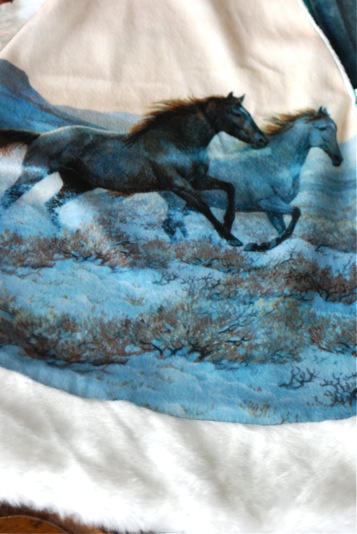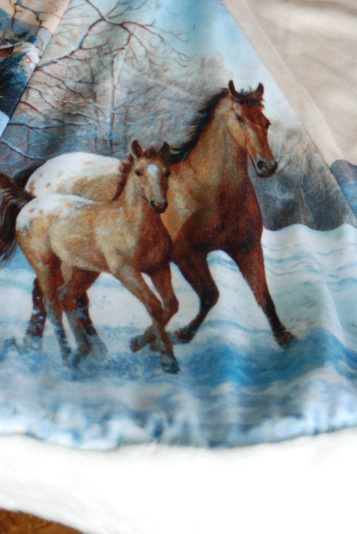 Other items you might want to order: