Hats/Headgear
Kyra Kyrklund hats including caps, sun visors and fun bucket hats. Make a statement while you keep sheltered from the sun. Hats make an outfit, not too mention hiding a bad hair day. Looking for a specific discipline? Click on the discipline link, i.e. Dressage, Polo etc.
SSG Sunglasses for the Horse Rider/Driver

Wrap around design with grips to keep them mounted.
A favorite for the harness racers for eye protection and those driving/riding through trails where there are constant changes of light. The lens offers 100% UV protection and is made of polycarbonate for safety offering up to 400NM. The ear pieces have a small grip to help keep them mounted.
Available in yellow.
One size. .............. (click on image for larger picture)
1750095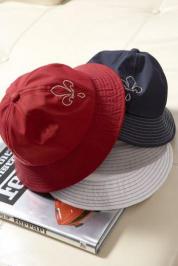 Kyra K. Sun Hat Bucket Hat White Practical and Fun
Add a little joy to your day by adding this cute summer hat with the distinctive Kyra. K. logo on the side. White only available............ (click on image for full details)

Note: Clearance pricing, all red tag sales are final sales.

1760005
This store is powered by ShopSite web catalog software.