Jaguar Hunting Horse Bridle. Flat. Handcrafted. Save $20
Unique fitting options make this imported from England bridlework superior to many other brands. Beautifully manufactured by renowned saddle and bridlewear making house Harry Dabbs under license from the elite car maker Jaguar, this bridle gives a superb fit and excellent features. Made from the finest English leather and hardware, keen attention to detail and flexibility in design and comfort of the horse...........(click on image for full details)
$

175.99
$195.99
You Save $20.00
in stock
SKU

220027

Unique fitting options make this imported from England bridlework superior to many other brands. Beautifully handcrafted by renowned saddle and bridle wear making house Harry Dabbs under license from the elite car maker Jaguar, this bridle gives a superb fit and excellent features. Made from the finest English leather and hardware, keen attention to detail and flexibility in design and comfort of the horse.

Bridle is flat 3/4 inch width and is available in full size. The noseband is 1 1/8 inches wide. Need reins to match? Click here to choose from our full line of Jaguar & Equus reins and martingales (sold separately). Unique Jaguar bridle features include:-

Spare Cheek Pieces
The additional set of shorter cheek pieces ensures whatever bitting option you choose your bridle will accommodate.

Double Adjust Comfort Noseband
Adjustments on both sides of the noseband make it easier to set up the bridle and achieve better bridle balance. The 'over headpiece' strap helps to relieve pressure from around the poll area increasing comfort for your horse.

TheHorseStudio.com Copyrighted Review:-

The traditional design for fox hunting, this flat bridle was a good fit and the leather is soft but lovely and thick. Just what you want in the hunt field. The hardware is also of the best quality and the handcrafted stitch work is of the highest quality and it comes complete with shiny Jaguar emblem. Just what you would expect from this brand - very durable and very well made and designed.

Colors: Black (Sold out) or Havana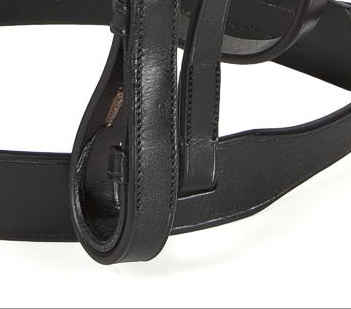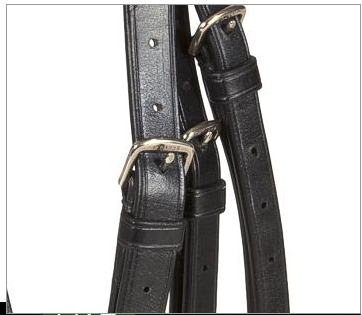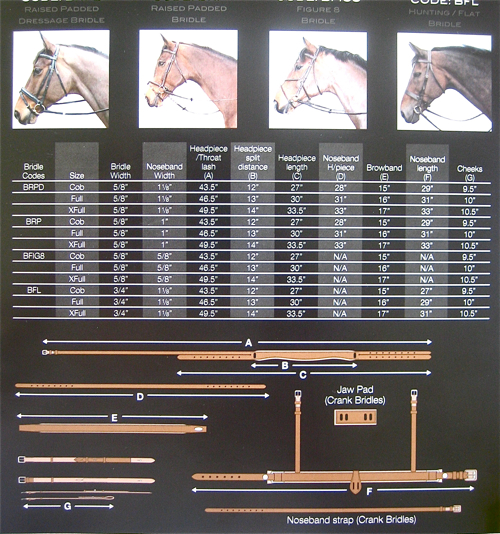 See all Jaguar Equestrian Products.
This product is included in The Horse Studio Goodwill Giving program. 5% of sales proceeds from this bridle can be donated to a charity from our charity list. Please select a charity from the list and include in the comments box of your order.
Current active list:
Northeast Hackney Rescue & Sanctuary Inc. Brookfield, NY
Athelas Therapeutic Riding Inc. Otego NY
Other items you might want to order: