Pocket Book; Artisan Crafted Suede/Crochet. Imported (Portugal)
Pocket Book; blue and beige. Pretty Artisan Crafted Suede & Crochet. Imported from Portugal. These pretty handbags have lots of intricate design that makes them a soft addition to your wardrobe that enhances any look. The strap is the perfect length at approximately 23 inches to fit nicely over the shoulder in modern design, the suede and crochet work delightful. A zip top for security, an interior zipped pocket too. Inexpensive, exquisite and classic in Portuguese style........(click on image for full details)

$

24.99
$34.90
You Save $9.91
in stock
SKU

1611261
Pocket Book; blue and beige. Pretty Artisan Crafted Suede & Crochet. Imported from Portugal.
These pretty handbags have lots of intricate design that makes them a soft addition to your wardrobe that enhances any look. The strap is the perfect length at approximately 23 inches to fit nicely over the shoulder in modern design, the suede and crochet work delightful. A zip top for security, an interior zipped pocket too. Inexpensive, exquisite and classic in Portuguese style.
Offered here in soft blue and beige. Two sided design.
Offered also in black and sage green beige. Match any outfit.
Imported from Portugal.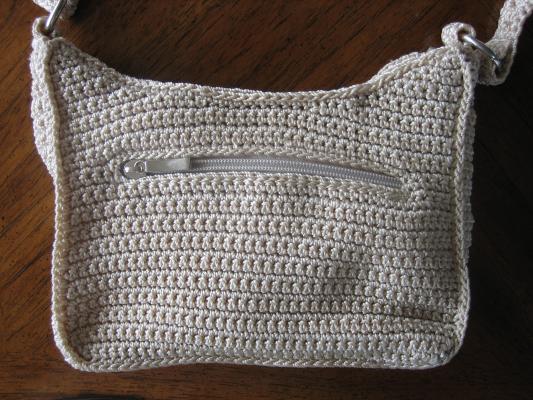 Other items you might want to order:
Pocket Book. Suede & Crochet. Imported from Portugal.

These pretty handbags have lots of intricate design that makes them a soft addition to your wardrobe that enhances any look. The strap is the perfect length at approximately 23 inches to fit nicely over the shoulder in modern design, the suede and crochet work delightful. A zip top for security, an interior zipped pocket too. Inexpensive, exquisite and classic in Portuguese style........(click on image for full details)

1611260