Vertigo Collection Victory Polo Shirt Save 70%
There couldn't be more applique and badges on this one from the Finnish house of Vertigo, equestrian lifestyle designs. A regular fit rugby shirt says sport, with some superior detailing that accents and adds interest. Round the world back logo and sleeve design is very fashion forward. A favorite in the Vertigo Collection this year
Mens Small 36-38" chest Mens Medium 38-40" chest Mens Large 40-42" chest Mens XLarge 42-44" chest...............(click on image for full details)


$

39.99
$129.99
You Save $90.00
in stock
SKU

1720169
Save 50% There couldn't be more applique and badges on this one from the Finnish house of Vertigo, equestrian lifestyle designs. A regular fit rugby shirt says sport, with some superior detailing that accents and adds interest. Round the world back logo and sleeve design is very fashion forward. A favorite in the Vertigo Collection this year.
Mens Small 36-38" chest
Mens Medium 38-40" chest
Mens Large 40-42" chest
Mens XLarge 42-44" chest
Buy it for the man in your life or treat yourself to one. Super length makes it perfect over jeans or breeches.
95% Cotton 5% Elastic Fleece for super comfort.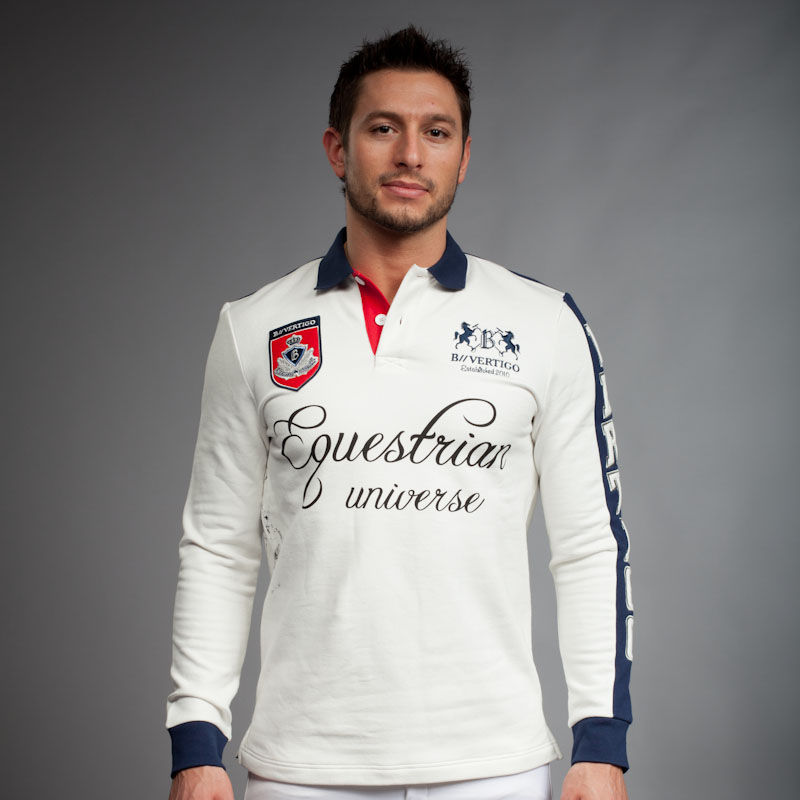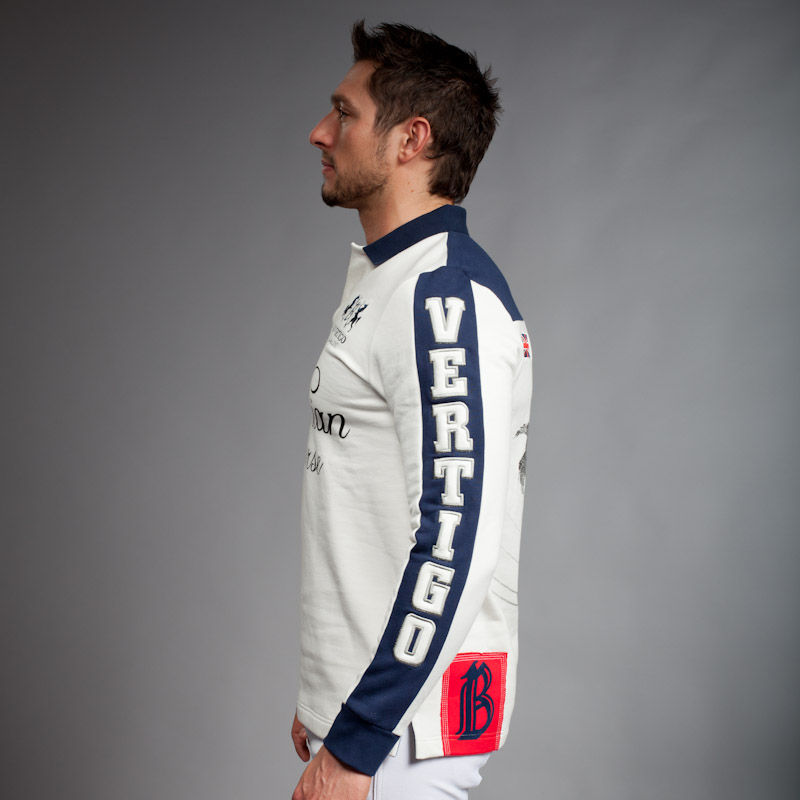 Other items you might want to order: